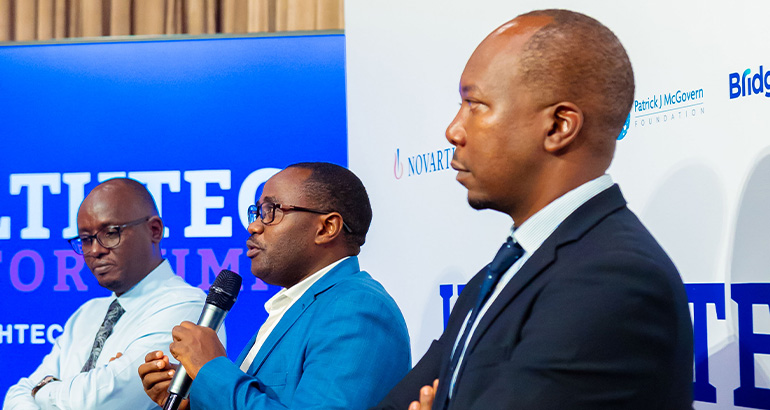 Investor Summit 2023
Theme: Investing in the future of African Public Health Systems through Innovation.
Both governments and the private sector have a crucial role to play in supporting their countries with equitable, inclusive, and sustainable health systems.
This calls attention to the urgent need for increased and coordinated funding models and mechanisms for HealthTech, with different stakeholders recommending how that transformation should occur.
For the second year in a row, we will bring together investors, startups, scale-ups, and policymakers for three full days at the HealthTechHub Africa in the Norrsken House in Kigali, Rwanda.
Objective of the event
Shape the Future of African Public Health Systems through Innovative

 

Investments. 

Identify different models of blended financing for the healthtech solutions

 

 

Facilitate Strategic Investment Discussions: Create a platform for

 

stakeholders to engage in meaningful discussions, knowledge sharing, and

networking to identify innovative investment opportunities that can

strengthen African public health systems

Showcase Promising Innovations: Highlight and showcase cutting-edge

 

innovations and technologies that have the potential to revolutionize

 

healthcare delivery in Africa, encouraging investors to explore partnerships

 

and funding opportunities.

Formulate a Collaborative Roadmap: Foster collaboration among governments,

 

private sector investors, healthcare providers, and innovators to develop a

 

comprehensive roadmap for sustainable and impactful investments in

 

African public health systems, focusing on long-term improvements and

 

innovation integration.