Health Tech Innovation Challenge, CARDIO4Dakar
Call for applications for a health tech innovation to improve the cardiovascular health of the population of Dakar, Senegal
Deadline for Submission: November 16, 2022
The Novartis Foundation, through its HealthTech Hub Africa program, a digital health accelerator that brings together 30 startups from 10 African countries, wishes to launch a call for applications to identify an innovative health tech digital solution to improve the cardiovascular population health in Dakar as part of the "CARDIO4Dakar" project. The main objective of this digital solution will be to respond to the challenge of under-detection of arterial hypertension. The health tech innovation will enable citizens to know their status and benefit from early and effective care. Consequently, the latter will reduce the risk and occurrence of cardiovascular complications. This project is the result of collaboration between the Division for the Fight against Non-Communicable Diseases, Ministry of Health and Social Action of Senegal (MSAS), IntraHealth Senegal and the Novartis Foundation.
"This challenge is co-created in a public-private partnership to support teams to propose growth or scale up projects to validate, refine, accelerate and integrate HealthTech solutions with a sustainability approach in the context of the public health system."
CARDIO4Dakar aims to improve the Cardiovascular health of urban populations in Senegal by reducing the number of acute cardiovascular events (CVA) among adults in Dakar by 10% over the next 2 years (2022 to 2024) through promotion of data-driven digital health approaches.
The Cardiovascular HealthTech Challenge for Dakar will enable technology innovators, community providers, regulators, grassroots organisations, caregivers, residents, public service officers, corporate volunteers and persons with lived experience coming together to jointly validate and refine implementable and sustainable solutions to help Senegalese thrive in their Cardiovascular Health.
The expected impact targets to be reached for the Challenge are:
Number of people reached with awareness/education messages through a digital solution – 150'000 people
Number of people who have been reached by the awareness messages thanks to the digital solution and screened in the care services – 100'000 people
Number of people who have been reached by the awareness messages thanks to the digital solution and diagnosed with high blood pressure in the care services – at least 20'000 people screened are diagnosed as being hypertensive in health facilities

Number of people who have been reached by awareness messages, diagnosed as hypertensive, and who have kept their follow-up appointment – at least 12,000
Which Projects are Eligible
African health tech innovation startup and scale-up companies and international companies with ability to work  in Dakar, Senegal are welcome to submit pilot project proposals, supported by additional local or international partners as needed.
All proposed solutions at the core of the project proposals need to have proof of previous validation – both in terms of positive health outcomes and economic viability.
The pilot project duration must be 6 months.
Maximum Available Funding
The selected applicant will be awarded a maximum grant of $300,000.00. 
Applicants can submit their proposals by November 16, 2022
1.     Health tech Innovation Solution Assessment Form
2.     Project Proposal: max 4 A4 pages (one pdf only containing the below items)
Description of the digital solution and its impact (indicators and targets)
Implementation plan
Description of the technology
Sustainability plan and knowledge transfer
Profiles of team members
Similar experiences in the field
Budget and payment plan
3.     Applicant organization's intro deck (max 10 slides, one pdf only)
4.     The budget overview in excel
5.     Annex: (one pdf only containing the below items) 
Team resumes
References and/or letters of intent from public health stakeholders and other partners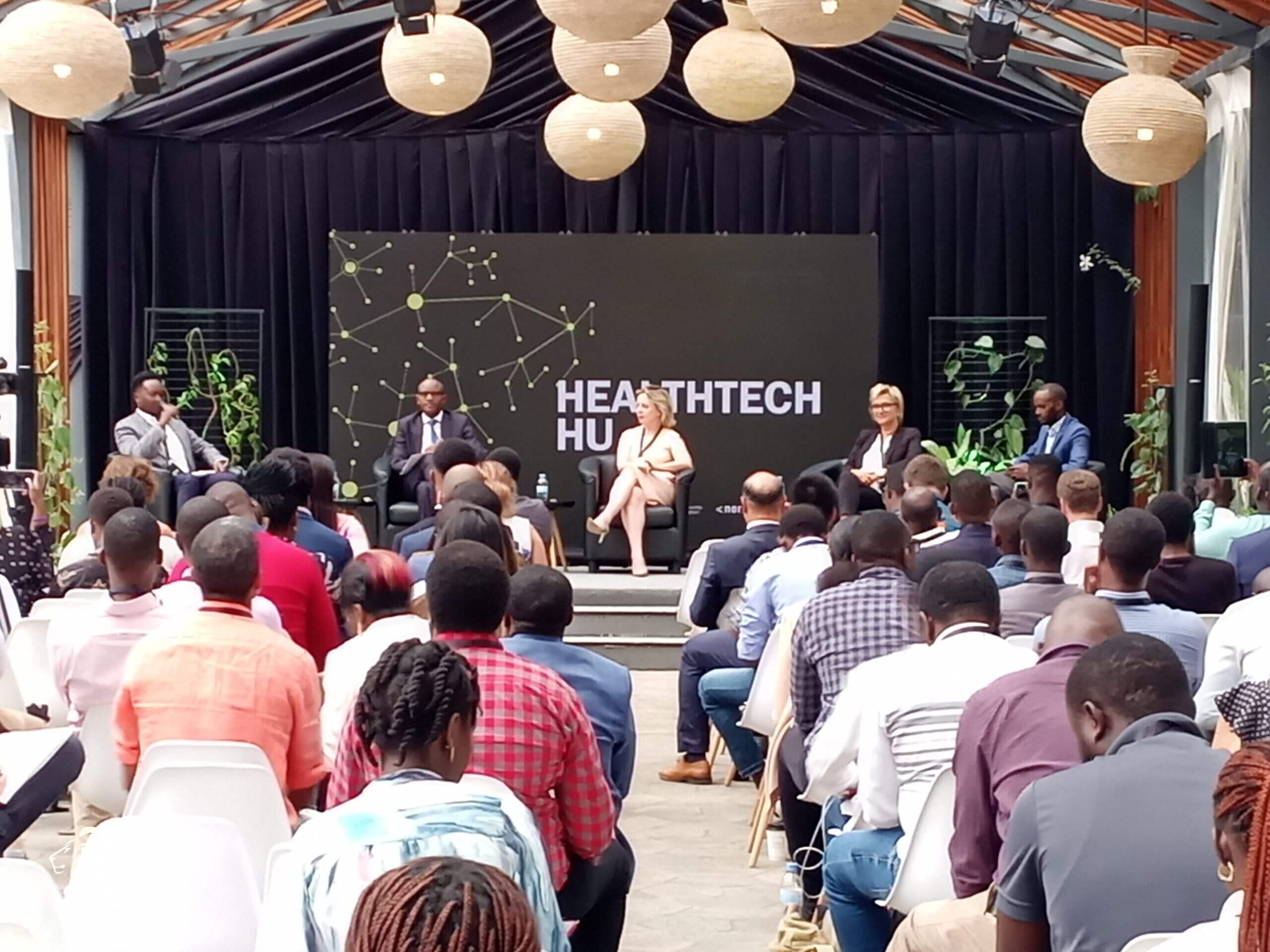 Launch of application October 24, 2022
Applications Submission Closure – EXTENSION – November 16, 2022
Applications Shortlist Announcement November 18, 2022
Presentation from Shortlisted Candidates November 21-22-23, 2022
Application Outcome November 28, 2022
How well does the proposed innovation address the problem statements and end user needs effectively?
Does it have sufficient proof of validation?
Does it demonstrate a convincing revenue model / sustainability plan?
How well does the innovation present new HealthTech concepts or approaches to tackle the challenge?
Does it go beyond the state of the art in technology?
How well does it integrate into the local context including existing channels?
How easy will it be to develop and implement the proposed project?
What is the scalability potential of the innovation after the end of the pilot?
How experienced is the team and do they bring the right partners on board?
The Challenge is brought to you by